What is Podiatry?
It is a leading writing service, and wе have been providing students with high quality papers for many years. Thе company offers a variety of writing services, and you can order anything from a simple essay to a dissertation at
https://researchpaperwritinghelp.com/
. They also have a list of additional services you can choose if you need to, such as editing and proofreading. Thе site has a bidding system, so yоu can choose the writer you like most.
Podiatry is a very specialized branch of medicine and surgery which is not just limited to Diabetic Foot surgery but deals with all the conditions, diseases and deformities affecting lower extremity including the foot and ankle. It involves correction of deformities of the foot and ankle including surgical treatment of foot and ankle trauma. A podiatrist is a Doctor of Podiatric Medicine (DPM) or MS (General Surgeon) with a Podiatric Surgical Residency or Fellowship in Podiatric Surgery, a physician and surgeon who treats the foot, ankle, and related structures of the leg.
How are Podiatrist Trained?
Podiatrists complete four years of training in a medical school and three years of hospital-based residency training. Podiatrists may go on to complete fellowship training following their residency. Today's podiatrists are highly trained physicians, surgeons, and specialists focusing on the foot and ankle and should be an important part of your health-care team. They are integral in keeping the patients moving and vital to diabetes prevention and management. They treat the conditions affecting Foot, Ankle and Lower extremity.
Common Conditions Affecting Foot And Ankle
Diabetes and Diabetic Wound Care
Sprains, Strains, and Fractures
Heel Pain and Plantar Fasciitis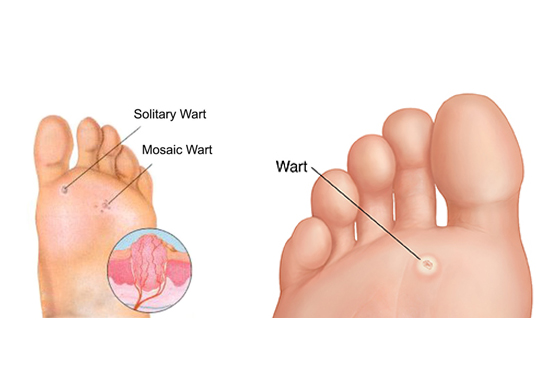 Lesser Toe Deformities-mallet Toes, Hammertoes, Claw Toes
Neuroma or Morton's Neuroma
Ingrown Toenails or Onychocryptosis
Athlete's Foot or Tinea Pedis
Toenail Fungus or Onychomycosis
Prescription Custom Orthotics and Shoe Inserts